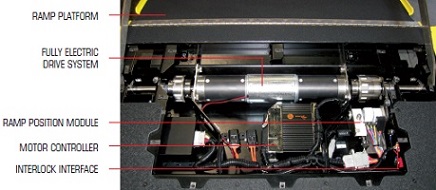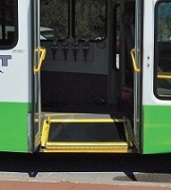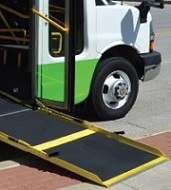 BiFold® BR2E Series Wheelchair Ramp
The unique patent-pending linkage design of the Electric BiFold® BR2E wheelchair ramp enables a double folding ramp that is fully electric, equipped with the narrowest side pockets and the smallest floor protrusions in the industry. Compact and simple to operate, this innovative design complies with all applicable ADA regulations.
Fully-electric drive system
Easy to operate and maintain
Water-resistant controls with corrosion resistant enclosure
Meets all ADA requirements
Rated 800 lbs. (363 kg) load capacity
Two-year limited warranty (extended warranty available)
For complete features and specifications, download the BR2E product brochure.



Download PDF brochure

For information, email ripinsales@wabtec.com