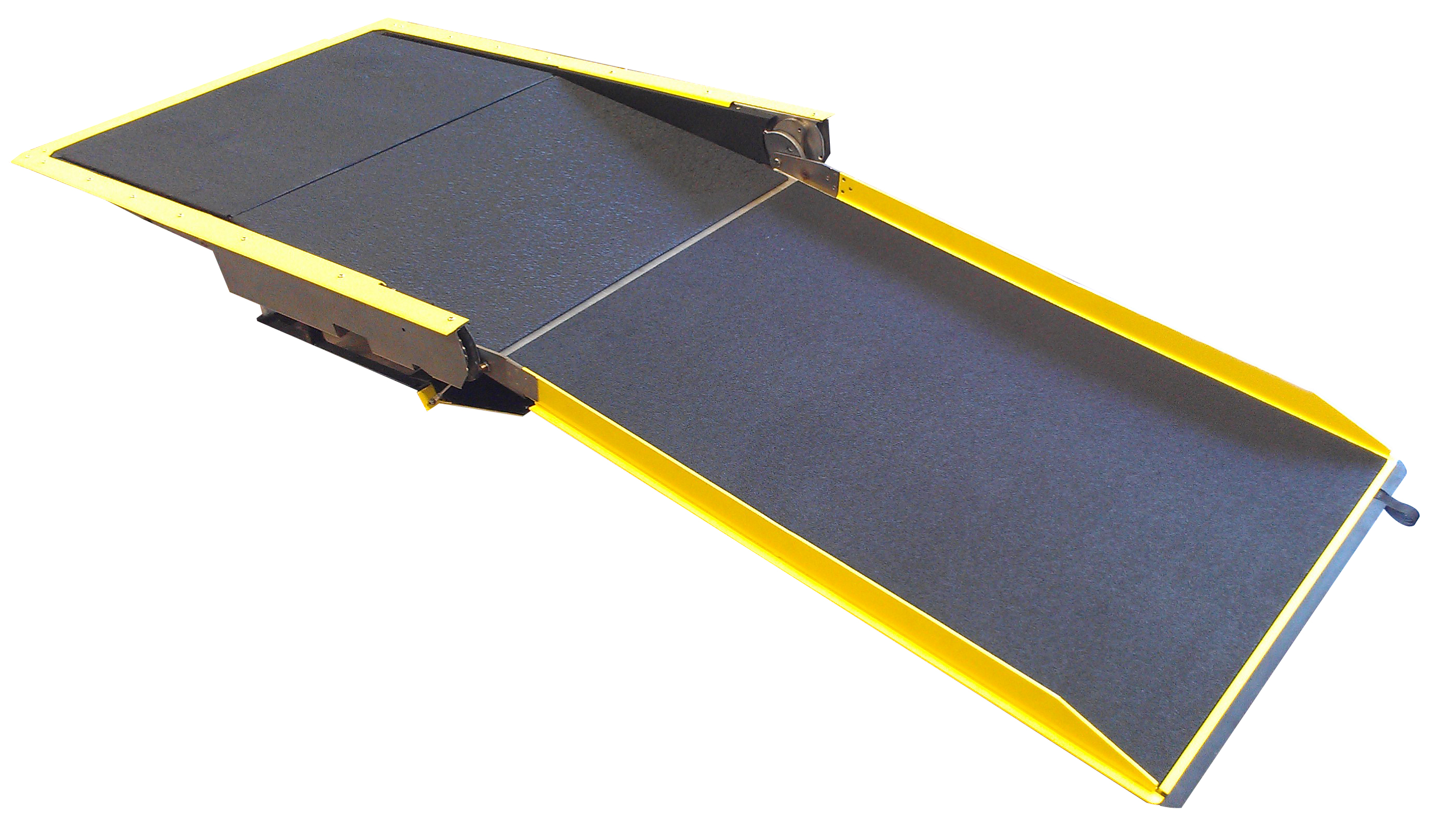 FoldOver® 621SA-Series Multi-Slope Low Floor Bus Ramp
The unique, patent-pending, cam-based design of the FoldOver® 621SA model ramp automatically adjusts to bus stop conditions to provide the least possible, continuous slope and the easiest acces for passengers using wheeled mobility aids. Compact and simple to operate, this innovative design complies with all applicable ADA regulations.
Easy opration and maintenance
Multi-slope performance
Fully electric drive system
Water resistant mechanism and controls
Rated 1000 lbs. (453 kg) load capacity
Two-year limited warranty, extended warranty available
Optional carbon fiber platform
For complete features and specifications, download the FoldOver 621SA product brochure.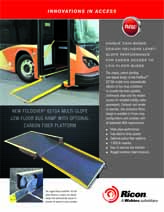 Download PDF brochure

For information, email ripinsales@wabtec.com