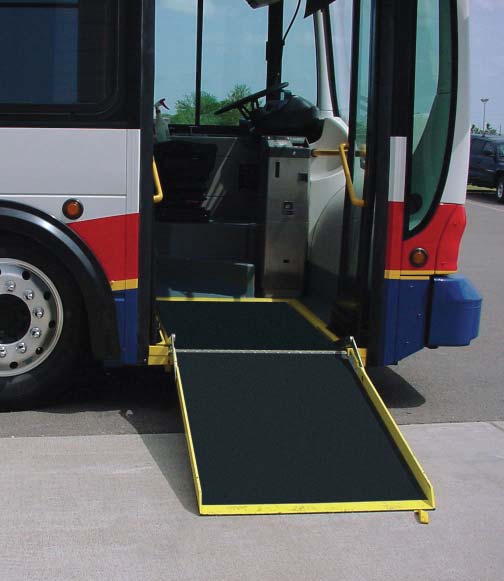 FoldOver® FR2SS-Series 1:4 Low-Floor Bus Ramp
The Ricon FoldOver FR2SS low-floor bus ramp answers the growing demands of passengers with wheelchairs, walkers, shopping carts and strollers for more convenient access. Reliable, easy-to-operate and maintain, the FoldOver FR2SS ramp design features a unique Ricon drive assembly that controls platform speed throughout stow and deployment.
Models: FR2SS, FR3048 and FR3248
Unique, hydraulically operated design
Meets all ADA requirements
Stows flat, non-slip surface
Virtually maintenance free
Front or rear entry installation
Rated 660 lbs. (300 kg) load capacity
Wide selection of ramp lengths and widths
One-year limited warranty, extended warranty available
For complete features and specifications, download the FoldOver product brochure.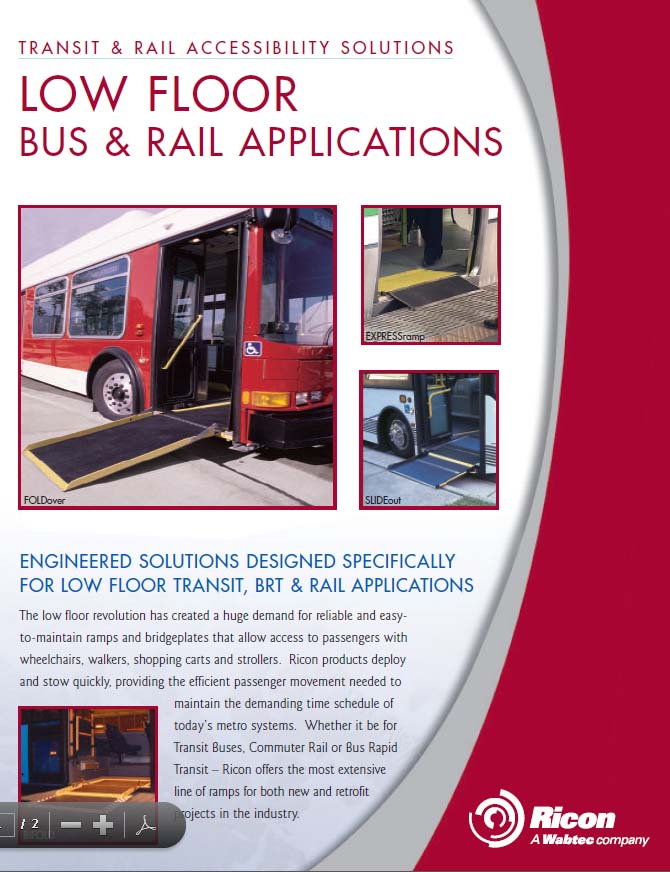 Download PDF brochure

For information, email ripinsales@wabtec.com