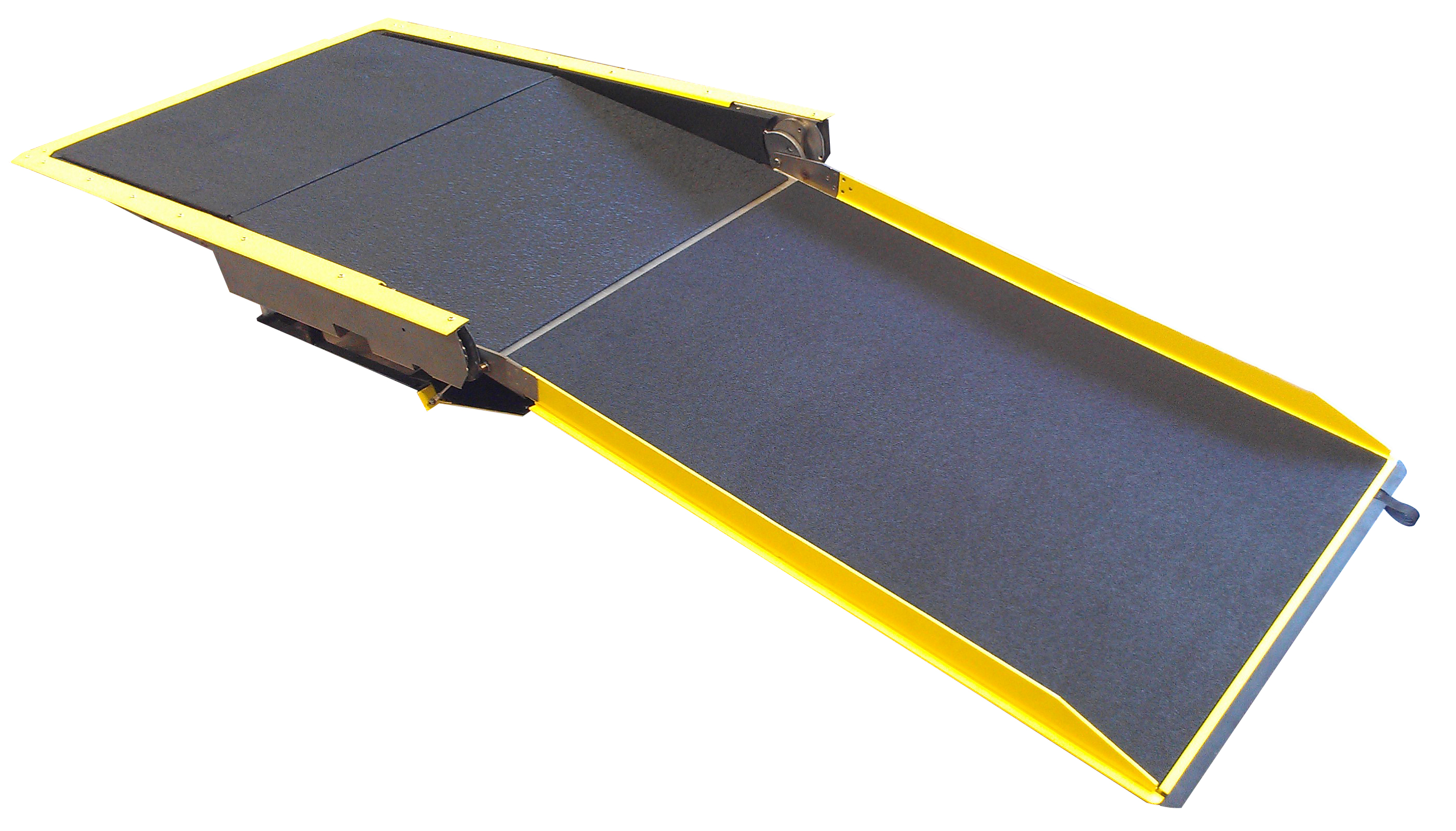 FoldOver® SSR Single-Slope Ramp
The Ricon Foldover SSR low-floor bus ramp adjusts automatically for continuous single-slope performance, regardless of curb height, providing convenient access for passengers with wheelchairs and walkers, shopping carts or strollers. Reliable and easy-to-operate, SSR ramps feature a unique electric drive assembly for stable speed during deployment and stow. Rugged stainless steel constructions and low maintenance delivers exceptional value. Meets or exceeds all ADA, CSA and D409 requirements.
Least-possible continuous 1:6 single slope
Automatically adjusts to sidewalk heights
Unique patented cam-based design
Solid-state fully electric drive system
Rugged stainless steel enclosure
Rated 1,000-pound (453 kg) load capacity
For complete features and specifications, download the FoldOver® SSR product brochure.

For information, email ripinsales@wabtec.com