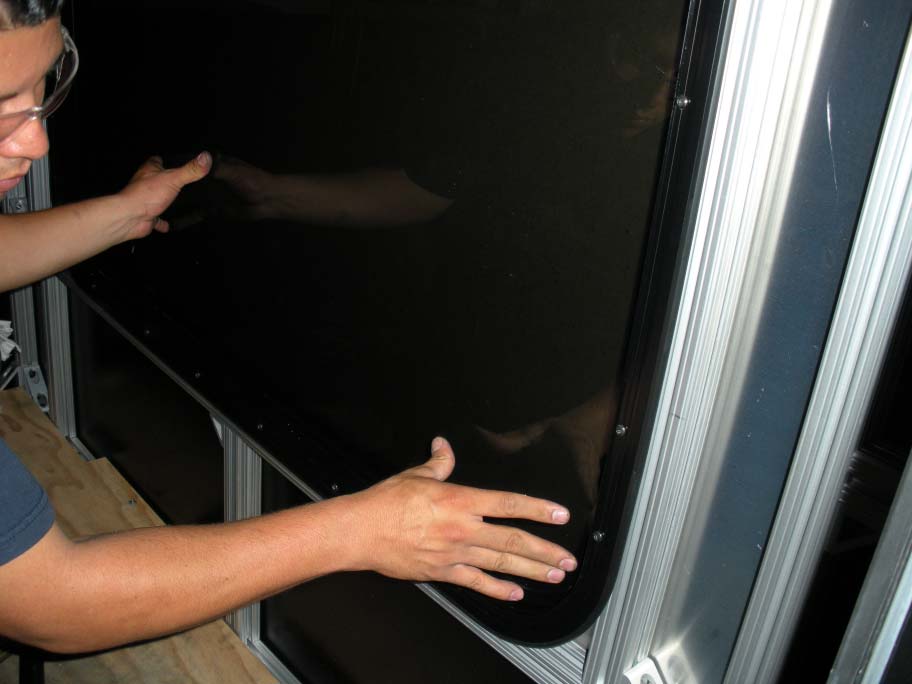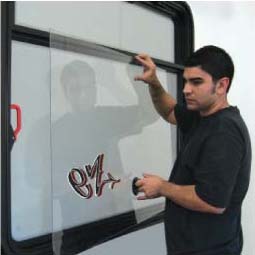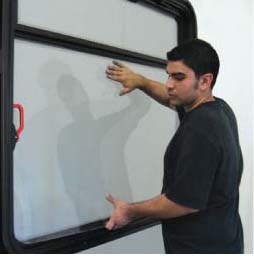 Ricon Rapid Replacement 3-Minute Windows and
Glass Guard
Graffiti vandalism costs public transporation agencies millions of dollars and massive man-hours every year as paint, marking and scratches force the replacement of thousands of windows. The Ricon solution: the exclusive rapid replacement 3-Minute Windows and patented Glass Guard liners used on thousands of buses across North America.
Save up to 90% in window material and labor costs
Not necessary to remove window frame from vehicle
Patented metal retainer system secures window into frame
Optional Glass Guard acrylic and polycarbonate window liners
Exchange windows in 3 minutes, liners in less than 60 seconds
Featured in CityView hidden frame and standard frame windows
Available in configurations to meet wide range of applications
For complete features and specifications, download the product brochure.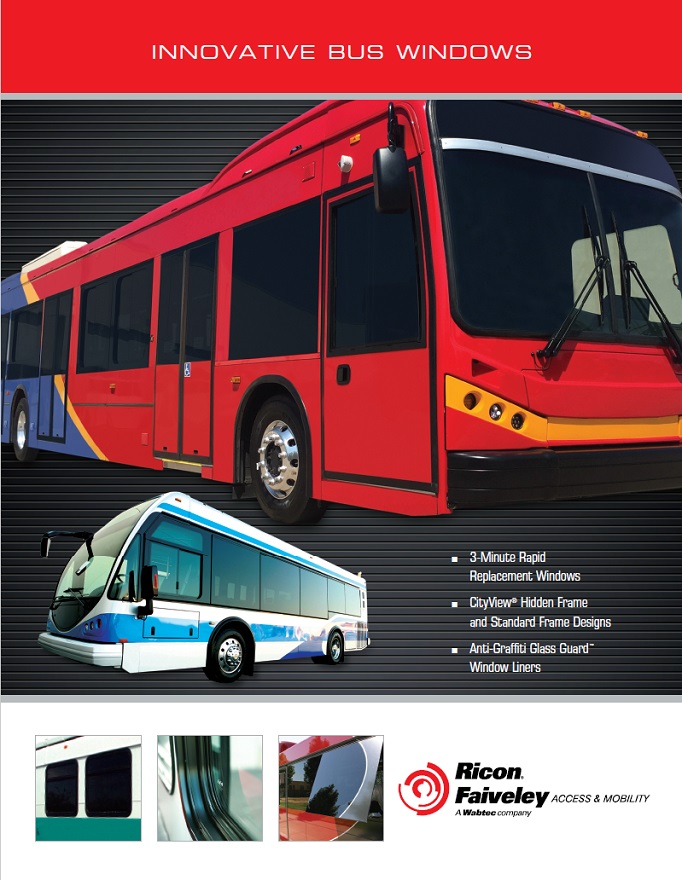 Download PDF brochure

For information, email ripinsales@wabtec.com